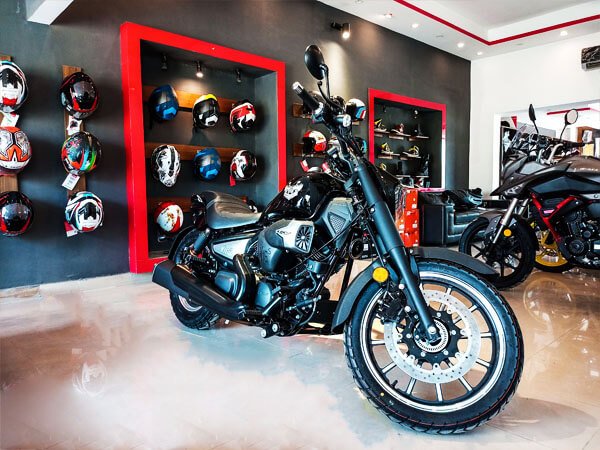 Rapid Rides Pakistan's Most Reputed bike store
Motorbikes Store
Rapid Rides has led the Motorcycle industry since 1985, catering exclusively to Motorbike enthusiasts. We aim to become an all-in-one bike shop, offering top brands at competitive prices and unrivalled after-sales services for seamless customer experiences. Take a trip over 30 years, where Rapid Rides has earned global renown for providing unparalleled quality.
Our expansive inventory offers premium motorcycles and motorcycle accessories designed to satisfy all kinds of riding styles – high-speed trailblazing, off-road adventures or leisurely rides.in addition, our lineup features well-recognized brands from across the industry, while our knowledgeable staff is on hand to guide you towards finding your dream bike!
Customer satisfaction is central to our values, extending well beyond the initial point of purchase. Our expert after-sales services team offers exceptional after-sales support by promptly responding to inquiries or concerns and providing genuine spare parts stocked to keep your bike in top condition for years.
Rapid Rides puts safety at the forefront, and we encourage all riders to prioritize it during every ride. Check out our extensive selection of motorcycle riding gear, travel bags,motorcycle accessories and helmets, meeting international standards to ensure you remain protected on every journey.
Rapid Rides customers worldwide form a vibrant community dedicated to offering top-quality products and services. Thanks to us, many happy riders from continents around the globe have joined our biking journey together; join us in experiencing unparalleled excellence as we enjoy this thrilling biking adventure together!
Rapid Rides has built its legacy of excellence since 1985, becoming an industry leader by providing high-quality products, unmatched services, and an exceptional riding experience for bike enthusiasts worldwide. Today we remain dedicated to creating unforgettable journeys for them through Rapid Rides; let's embark together on one today.
Rapid Rides is the go-to place for Motorcycle enthusiasts throughout Pakistan. Offering top-quality motorcycles from world-renowned manufacturers, we provide riders with an unforgettable riding experience. Locations in Lahore, Karachi, and Islamabad bring biking bliss directly into people's lives across Pakistan.
Rapid Rides explores global brands renowned for their cutting-edge technologies, reliability, and innovation in motorcycle design. Our selection offers sport bikes, cruisers, touring/adventure bikes, street bikes ,naked bikes and used bikes that cater to every taste – we guarantee it.
Quality and performance are hallmarks of our offerings. We recognize that your Motorcycle reflects who you are as an individual, so each motorbike we sell undergoes stringent quality controls before being sold to ensure an exciting yet comfortable riding experience for every journey you undertake. Our dedication to high-performance motorcycles guarantees a fantastic riding experience on each expedition you embark on!
Comfort is vital when embarking on long rides and exploring unfamiliar terrain, and our selection of Motorcycle includes ergonomic components designed to enhance riding pleasure. Whether your journey leads you into remote wilderness terrain or simply around town, our motorcycles offer unparalleled support, making every journey pleasurable and memorable.
Rapid Rides believes owning your dream motorcycle should be within reach, not an out-of-reach fantasy. That is why we provide affordable prices across Pakistan so you can purchase your Motorbike without breaking the bank, no matter where it may reside.
Rapid Rides' passion for biking reaches every corner of Pakistan. Our presence in major cities like Lahore, Karachi and Islamabad allows us to meet the needs of bike enthusiasts throughout Pakistan – from cruiser bikes suitable for Karachi's coastal roads to adventure bikes designed to explore Islamabad's scenic splendour – Rapid Rides has it all.
Adventure bikes provide the ideal companionship for travellers with an insatiable appetite for exploration. Engineered for comfortable long road trips and unforgettable excursions, these bikes combine performance with ample storage space – enabling you to explore Pakistan like never before.
Experience thrills on two wheels with our adventure motorcycles! Conquer rugged terrain with confidence, taking on off-road experiences with ease. These Motorcycles were engineered to take on every challenge that comes your way and fuel your passion for exploration!
Rapid Rides is Pakistan's go-to destination for Motorbike enthusiasts. Offering high-quality, high-performance, comfortable motorcycles from leading global brands – Rapid Rides redefines the joy of biking for riders in Lahore, Karachi, Islamabad and beyond. Let us show you all that Pakistan's roads can offer when riding with Rapid Rides; experience every second of an exhilarating ride!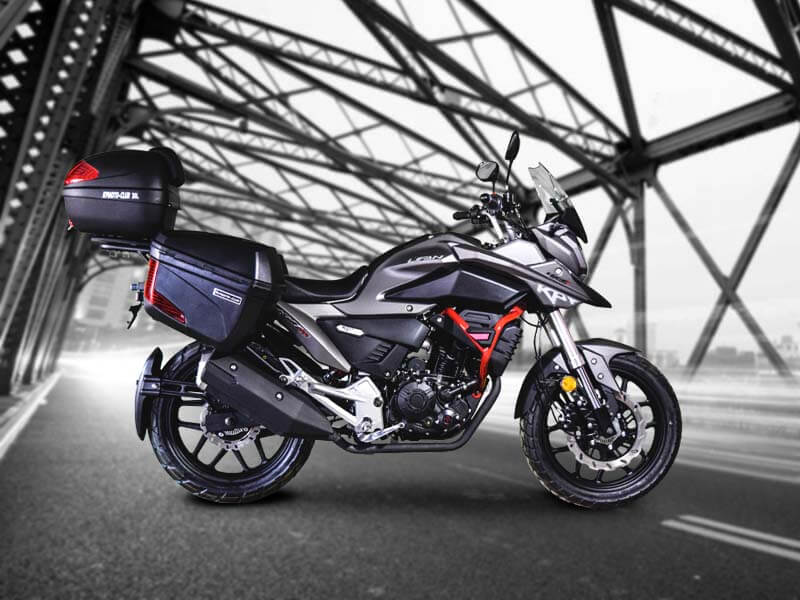 Lifan
Lifan is a privately owned Chinese motorcycle and automobile manufacturer. Their headquarter...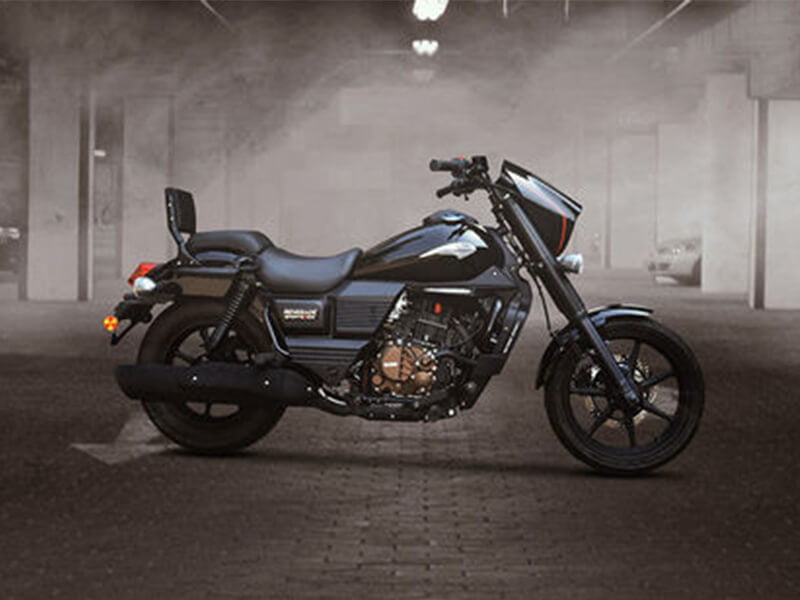 UM (United Motors)
UM, an American brand, sold in over 30+ countries worldwide. It has 3 manufacturing...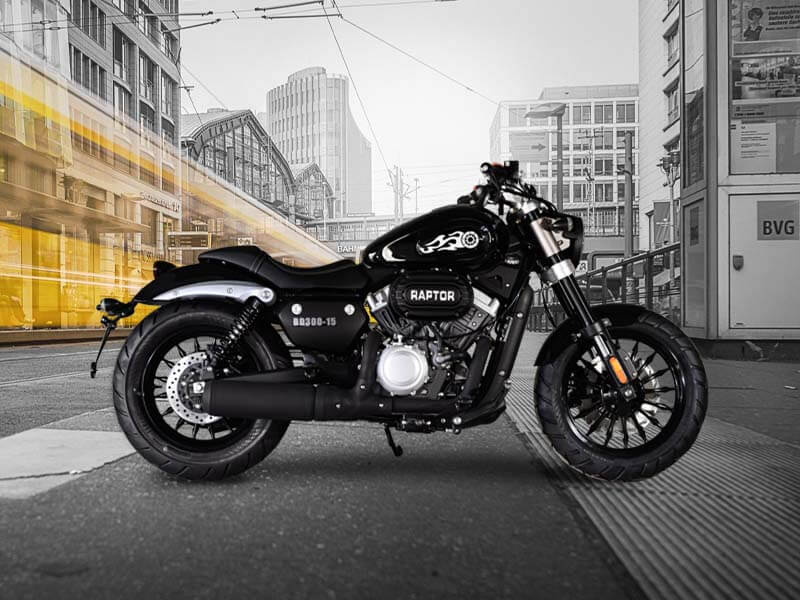 Overdrive
Overdrive, is a unique initiative in Pakistan to provide quality motorcycles from all over the world...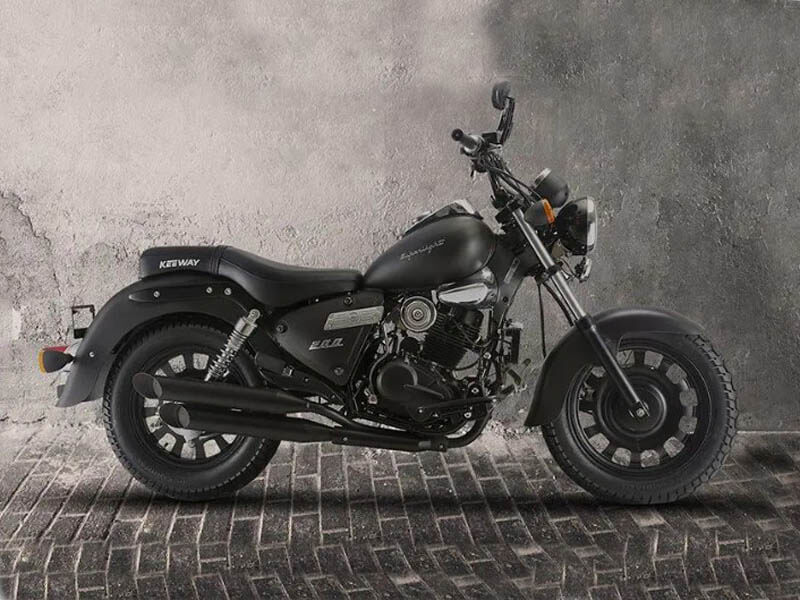 Keeway
Keeway, a Hungarian brand, sold in over 74 countries worldwide, is now one of the largest...

Hyosung
Founded in 1978 as a division of the Hyosung Group of industries, now KR Motors produce models...

Rapid Rides is proud to provide Pakistani motorcycle enthusiasts access to an expansive selection of motorcycle accessories from acclaimed global brands. Our commitment to providing top-quality products at reasonable prices extends across multiple cities, including Lahore, Karachi and Islamabad, making Rapid Rides an easy choice for riders across Pakistan.
Stay charged and ready to ride with our high-performance batteries, guaranteeing reliable performance on every ride. Increase road safety and capture attention with powerful electric horns, while our advanced security alarm systems protect valuable possessions against theft.
Upgrade your bike's performance and sound with our top-of-the-line exhaust/silencer systems, and enjoy comfortable long rides thanks to ergonomically designed motorcycle handle grips. Illuminate the path ahead using energy-efficient LED headlights and tail lights; stay connected while on the move using our convenient bike mobile holder; we have you covered for all.
Give your motorcycle some flair and enhance engine performance with our top-quality oils and additives, tank pads, and high-grip tires from our collection.
Rapid Rides' precise and adjustable motorcycle mirrors will increase your awareness for maximum visibility when riding in Pakistan. We offer top-tier accessories at low prices to maximize performance and style on every journey you undertake on two wheels, giving you the confidence to take every moment on two wheels!
Welcome to our motorcycle store, where we recognize that every rider's needs and motorcycle requirements differ significantly. That is why we take immense pride in offering an expansive range of motorcycles to meet these varied preferences – be it sleek cruisers, rugged adventure bikes or reliable commuter bikes; we are confident we have something that meets them perfectly!
Our shop takes great pride in working closely with customers to select motorcycles that best meet their needs and preferences. Our knowledgeable team listens carefully and understands your specifications, helping you make an informed decision and leave with something perfect for yourself.
Comfort and safety are of utmost importance with any motorcycle we sell, each model specifically crafted to enhance your riding experience, with safety as an undisputed feature of each motorbike we sell.
Quality is at the centre of our principles, and all our motorcycles feature top craftsmanship to withstand time and offer great resale values. When purchasing from us, rest easy knowing you are investing in an outstanding product!
But our expertise continues beyond motorcycle purchases: we also offer an impressive collection of high-quality motorcycle riding gear, motorcycle accessories and equipment designed to heighten the riding experience further. From helmets and summer/winter gloves to exhaust/silencer and other essential riding essentials, your ride is covered for maximum enjoyment every time out.
Our commitment to exceptional service is unwavering, providing convenience, reliability and schedule adherence. Our expert technicians specialize in maintaining and servicing work so your motorcycle remains in top shape.
As avid motorcyclists ourselves, we understand the challenges presented by roads worldwide. That's why our selection of motorcycles meets industry standards and can take you effortlessly through city streets or more demanding terrain.
Unleash the excitement of riding with our superb selection. Experience superior service and quality products as we become your trusted partner on every journey with your motorcycle.
If you want to switch to imported bikes. This is the place to land. They not only gives you imported bike but also after sale services. Owner is very cooperative and helping. Unlike other bike importers in Pakistan then have owned their bikes and customers by giving quality after sale service. They have all spares available for bikes purchased from them.
A place meant for bike lovers and enthusiasts. I personally bought two bikes from them and have to say that they provide excellent service & care. Their owner Mr. Irfan is gentle and cooperative person. They have professional staff from mechanics to salesmen. I highly recommend Rapid Rides to all the bike lovers, enthusiasts & beginners.👍
Great experience especially for motorcycle enthusiasts. Official dealer for Lifan , Benelli and many more.
Travel by Arslan
2022-05-18
Went there to see Lifan KPT 200. An amazing collections for riders and who love motorbikes. Helmets, jackets and all other accessories were available. They are importers of chines bikes, especially. They do deals both in new and used bikes.
I had a pleasant experience here. I went here with my friend for some information. The showroom is on the first floor and is kept clean and tidy. They mostle have Chinese bikes like Lifaan with engine size ranging from 150cc to 600-700cc. They also have a range of helmets, mostly LS2. The person there answered our questions regarding the bikes we were curious about, but he was lacking in knowledge in certain areas like tyre size and pressure. Overall, it was a good experience.
Hello all readers, i recently visited this store and bought a few things including leather gloves, a touring jacket, a magnetic tank bag and a pair of kevlar jeans. Undoubtedly this has been the most rewarding experience for my biking gear shopping not only in terms of value for money, quality and workmanship of the products (easily comparable to any international standard) but also the help i got in selecting the right gear... its a must visit !!!!
Different categories of various Companies Available here Lifan, Benelli, Um Renegade, Feugo Etc, Owner Sheikh Irfan Owsum Personality also treats wonderfully and the good mechanics also available almost they can fix any bike in all category.
Ubaid ur Rehman MUAVIA
2020-03-11
A place where you can find all kind of bike stuff. Which mean every thing about bike is there . Imported bikes in reasonable price. I mean to say a bike lover should be in love with here. And importantly you can find every kind of safety for bike travelers, Imported and branded helmets I was in love with. And a yamaha old bike was crazy we have a lot fun that day when we visited the store. Motorcycles Online Store in Pakistan
RapidRides Is Your One-Stop Motorcycle Shop
Are You Seeking All Things Biking? RapidRides Offers Dependable and Comprehensive Bike Shop Solutions. If so, RapidRides takes great pride in being an all-encompassing motorcycle shop, meeting every rider's needs with products and services designed to create a fantastic motorbiking experience! Focusing on providing superior customer satisfaction through top brands, We work tirelessly to give riders an enjoyable journey!
Reputable Brands Globally
RapidRides recognizes the value of quality and trust, so we only work with trusted brands such as Lifan, OverDrive and U.M bikes – excellence on two wheels! When purchasing from RapidRides, you are choosing excellence!
Now Available – Comprehensive Aftersale Services
RapidRides takes great pride in our exceptional after-sales services, which include performing regular maintenance and motorcycle repairs and offering support to keep you riding effortlessly. Our team of expert technicians take great pride in keeping our motorcycle in great shape through regular servicing and repairs and helps to keep our riders riding seamlessly.
motorcycle Accessories, Spare Parts, and motorcycle riding gear
RapidRides is your one-stop shop for all biking essentials. With an extensive selection of riding gear, helmets and spare parts from some of Italy's finest helmet brands – Origine from Italy and Ls2 from Spain, both ECE-approved – RapidRides ensures riders maximum protection and visibility on the road. Premium designs like Origine's unbreakable constructions feature scratch-proof visors to provide ultimate driving visibility.
RapidRides Shop Offers an Extensive Selection of Motorcycle Accessories RapidRides is your one-stop shop for motorcycle accessories! With leather saddlebags, motorcycle bags, fabric saddlebags and magnetic tank bags offering added convenience, magnetic tank bags, backpacks, leg bags and waist bags,travel bags,luggage bags available as well, RapidRides have you covered for any biking need that arises – RapidRides it covered.
RapidRides is where your passion for biking meets superior quality and service. Experience the excitement of riding top-brand products while receiving expert bike care services – visit RapidRides to explore a world of biking possibilities today!
Rapid Rides takes pride in offering an extensive selection of top-grade Motorcycle batteries designed to meet the needs of every bike enthusiast. Our offerings span 5AH to 24-AH capacity batteries that can power everything from sports to rugged adventure bikes.
As we understand that having the appropriate battery is critical to optimal performance and reliability on the road, we have leading battery brands such as Inverex, Yuasa, Power Safe and Yusan to offer only top-quality options on the market.
Inverex is widely recognized for its cutting-edge technology and offers exceptional power and longevity batteries. Yuasa, an industry leader, offers high-performance batteries explicitly tailored for various terrains and weather conditions; Yuasa Power Safe-Yusan ensures your bike meets its power needs efficiently.
Rapid Rides' dry motorcycle batteries offer riders peace of mind, knowing they can access industry-leading brands prioritizing quality and performance. From city commuters to adventure seekers, our selection of dry motorcycle batteries suits every need.
Rapid Rides offers an expansive selection of motorcycle batteries for bikes. Our knowledgeable staff can assist in selecting one to meet the specifications of your ride, elevating both power and reliability during all your biking adventures. So visit Rapid Rides now and browse our collection.
MotorCycle Security Alarms
Rapid Rides takes the security of your motorcycle seriously and offers a comprehensive selection of motorcycle security alarms designed to provide maximum protection. Our collection offers several variants tailored specifically for meeting different security needs.
Two-way security alarms provide real-time communication between your motorcycle and its remote control, giving instant feedback on its status so that you can rest easy knowing it's protected at all times.
For added sensitivity, our security alarm with vibration alert ensures that any unwarranted movement or tampering with your motorbike triggers immediate attention – providing powerful deterrence against potential thefts.
Rapid Rides understands the significance of keeping your motorcycle secure, so we have carefully selected various security alarm options to meet different preferences and requirements. From urban parking lots to remote trails, our alarms give you peace of mind that your motorcycle is protected against potential dangers.
Do not compromise the security of your motorcycle. Instead, invest in an excellent alarm from Rapid Rides to enjoy peace of mind knowing your beloved bike is always protected. Visit us now and find a perfect security solution for it.
Rapid Rides understands the importance of safety and convenience while riding your motorcycle. We provide an array of motorcycle electric horns and mobile stands to enhance the riding experience for all motorcycle enthusiasts.
Our range of motorcycle electric horns covers various preferences. If you want added style and visibility, LED-lit horns provide loud sound production and illumination of their surroundings, making you stand out on the road! Alternatively, loud base horns may offer deeper good projection when necessary – perfect for commanding attention when required; or shallow sound horns provide discreet alerts which still get noticed!
Regarding mobile stands, we have several solutions tailored specifically to your needs. Metallic alloy portable holders provide a sturdy yet comfortable grip during rides; lightweight ABS plastic holders are popular choices; when navigation requires power while driving, our mobile holder with charger keeps devices up while our waterproof portable holders protect from rain or splashes!
Rapid Rides takes pride in providing premium motorcycle accessories to enhance your biking experience. From our wide variety of electric horn options and mobile holders to safety solutions like our variety of horn options and portable mount holders, Rapid Rides has you covered for all your biking needs. Check out our collection today and elevate your biking adventures with high-quality Rapid Rides accessories!
RapidRides is dedicated to offering only the finest motorcycle enthusiast products, such as our expansive selection of Timsun tires at our outlet. As a premier bike shop, we enjoy creating a fantastic yet safe riding experience through our top-of-the-line products.
Timsun tires have earned themselves an unrivalled reputation for quality, performance, and durability, becoming the preferred choice of riders worldwide. From high-grip designs designed for superior handling to all-weather versatility and long-wearing solutions suitable for extended journeys – Timsun tires offer something suitable for everyone's riding preferences!
RapidRides takes immense pleasure in exceeding customer satisfaction by supplying superior products. When you choose RapidRides, you become part of our family of satisfied bikers whose trust we value deeply.
Ride confidently, knowing your motorcycle is equipped with top-quality Timsun tires from RapidRides and contains only premium components available in its industry. Enjoy smooth and safe rides while becoming part of our qualified customer family, and visit our outlet today to elevate your biking experience with Timsun tires from RapidRides!
RapidRides is your one-stop shop for motorcycle exhausts/silencers from brands like SC-Project, Akrapovic Two Brothers LEO Vince and M4. Please browse our inventory today and find an exhaust/silencer that perfectly matches your motorcycle's model and style! You're sure to find something suitable here. Our list boasts top-quality models from SC-Project Akrapovic Two Brothers LEO Vince and M4 for easy browsing!
RapidRides motorcycle exhausts/silencers are tailored to fit seamlessly and effortlessly onto multiple motorcycle models, offering effortless installation. At RapidRides, our universal exhausts/silencers come complete with all essential fittings so that the process can go quickly and without hassle.
SC-Project, Akrapovic, Two Brothers, LEO Vince and M4 are renowned names in the motorcycle industry for their innovation, performance and durability. RapidRides offers these brands so that you can invest in an exhaust system that improves its aesthetics and functionality.
RapidRides takes great pride in offering only top-quality products for our customers, such as this selection of universal exhausts/silencers. From powerful sounds and increased exhaust flow to stylish designs and deep sounds, there's sure to be something here for every preference at RapidRides. We greatly pleasure providing them with premium solutions such as these universal exhausts!
Motor Bike Oil And Additives
At RapidRides, we take great pride in offering an expansive selection of high-quality products for all your biking needs. Includes top brands like AmsOil, Kendall, and Kixx, so your bike gets the care and maintenance it deserves.
From chain cleaners and carburettor cleaners, coolant, octane boosters, coolant replenishment solutions, and coolant to coolant replacement products and boosters – we offer all the essential items to keep your bike in top condition. Our chain cleaning brush provides efficient chain maintenance, increasing lifespan and performance.
RapidRides provides more than maintenance essentials. We also carry an assortment of accessories designed to enhance your riding experience. By choosing RapidRides, you can be confident you are purchasing quality products from trusted brands – guaranteeing optimal performance and value for your bike.
Maintain and care for your bike with care by visiting RapidRides today and exploring our selection of AmsOil, Kendall, and Kixx products, as well as chain cleaning brushes and related accessories to keep it running efficiently and smoothly. Ride with pride knowing your bike is equipped with only top-quality products available!
At Rapid Rides, we understand that every motorcycle enthusiast has unique style and preferences, so we offer various Motorcycle indicators.Our collection includes bike metallic body indicators, adding elegance and durability to your bike. For those seeking lightweight and versatile options, we have ABS plastic indicators that combine functionality with style.
Enhance the visibility and modernize your motorcycle with our LED round and LED BMW-style indicators, ensuring you stand out on the road day and night. If you prefer a classic look, our round bike indicators offer a timeless charm that perfectly complements your motorcycle's aesthetics.
For those who love the vintage vibe, our grill indicators add a unique flair to your motorcycle, returning to the classic café racer style.
Rapid Rides allows you to access various bike indicators to suit your motorcycle's look and feel. Discover the perfect bike indicators to complement your motorcycle's style and add a touch of individuality to your ride. Visit us today and explore our collection of top-quality indicators for bikes.
At Rapid Rides, we offer a comprehensive range of top-quality lights and lighting solutions for your motorcycle. Whether you need enhanced visibility on the road or want to customize the look of your motorbike, we have it all.
For improved visibility during night rides or adverse weather conditions, we offer a variety of headlights, including powerful headlight options that illuminate your path with clarity. Adventure lights provide an excellent solution for long journeys, ensuring a well-lit road ahead.
Enhance the safety and visibility of your motorcycle with our back-tail lights that keep you visible to other road users. If you're an adventure enthusiast, our spotlights/fog lights offer increased brightness to explore even the darkest terrains.
For a modern and stylish touch, we have LED bars and lights that add a contemporary flair to your motorcycle's aesthetics.
At Rapid Rides, we understand the importance of top-notch lighting solutions for a safe and enjoyable ride. Explore our collection and find the perfect Led lights to suit your biking needs. Experience the joy of confidently riding, knowing your motorcycle is equipped with the best lights available.
Rapid Rides has you covered in protecting your motorcycle with high-quality metallic disc brake locks from round and square disc brake locks crafted with top materials to offer robust protection from theft. Ride with peace of mind knowing your prized possession is secured from theft – visit Rapid Rides today and browse our selection of metallic disc brake locks that offer robust protection and reliability!
At Rapid Rides, our top priority is the safety of our customers, and that's why we carry an array of CE-approved motorcycle riding gear designed to keep you secure during your travels. This collection includes motorcycle touring and sports jackets intended for summer and winter riding conditions to provide maximum comfort and protection, no matter the climate or terrain.
To provide added protection, we offer body armour for lower and upper bodies to shield against potential impacts. Furthermore, Kevlar jeans and motorcycle trousers offer durability and abrasion resistance, providing excellent leg protection.
As part of our effort to keep your hands safe while riding, we provide gloves suitable for winter and summer riding conditions. Furthermore, knee and elbow guards help safeguard vulnerable joints during unanticipated incidents.
We recognize the significance of protecting yourself from dust and pollution and provide face masks explicitly designed for bikers.
Rapid Rides makes it convenient and straightforward to equip yourself with high-quality protection for all your biking adventures, with all varieties of motorcycle riding gear under one roof. Explore our CE-approved selection and ride confidently, knowing you are appropriately protected to take on any challenge on the road. Visit us now and prioritize your safety by stocking up with some of the finest protection available at Rapid Rides.
Sports bike enthusiasts will appreciate our firm, comfortable motorcycle grips that offer precise control during high-speed manoeuvres. Touring bike riders will appreciate our ergonomically designed grips that reduce fatigue while improving grip strength and comfort during long rides.
For added comfort on cold rides, we offer heated grips to keep your hands toasty and extend the riding season. Adding an aesthetic flair is easy, with LED-lit grips illuminating your handlebars with stunning beauty.
Rapid Rides makes shopping for bike grips simple – our collection offers something to fit everyone's biking needs and personality! Upgrade your riding experience today with high-quality grips from Rapid Rides!