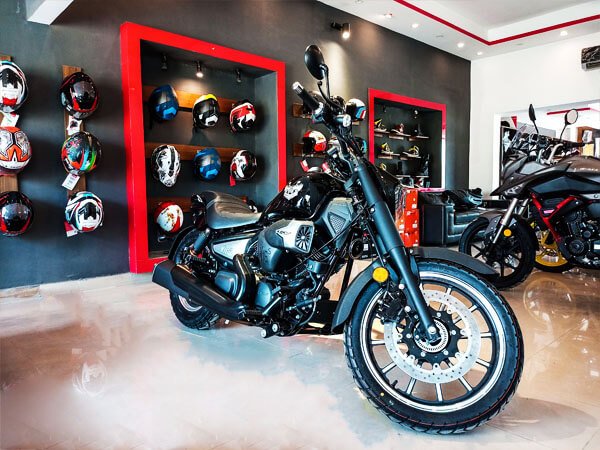 Rapid Rides World Most Latest
Motorbikes Store
We have been engaged in the automobile industry since 1985. Rapid Rides is a one-stop branded bike store which provides high-quality products at the best prices. Our aim is to bring all reputed brands under one roof to enable bike enthusiasts to make an informed choice. We strive to provide the finest after sales services and spare parts to our esteemed customers.
At Rapid Rides, we take great pride in offering an unparalleled and secure riding experience through a wide range of safety gear, helmets, and accessories. Our bikes are sold in over 60 countries across the globe. With us, you join a family of gratified customers worldwide.
All bikes at rapid rides are from reputed brands all across the globe. We provide high quality, high performance, and comfortable bikes at the best prices in all over Pakistan including multiple cities that are Lahore, Karachi, and Islamabad.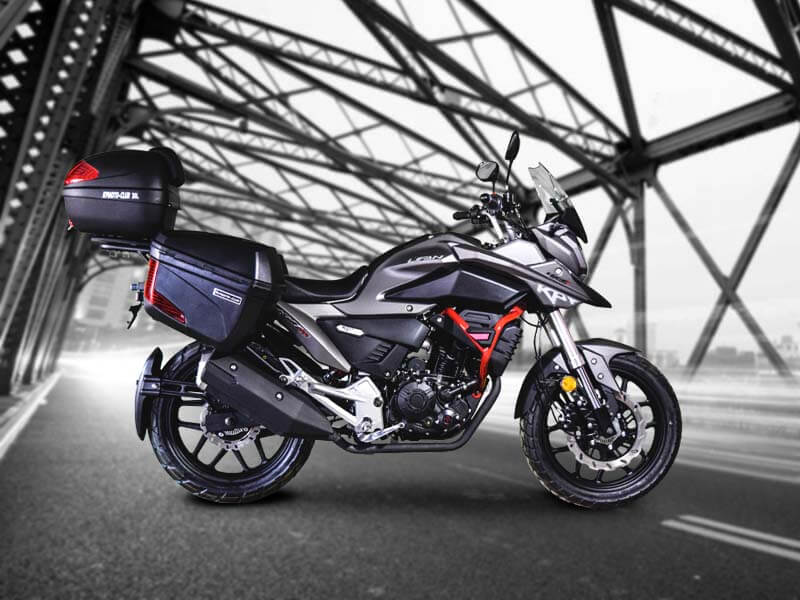 Lifan
Lifan is a privately owned Chinese motorcycle and automobile manufacturer. Their headquarter...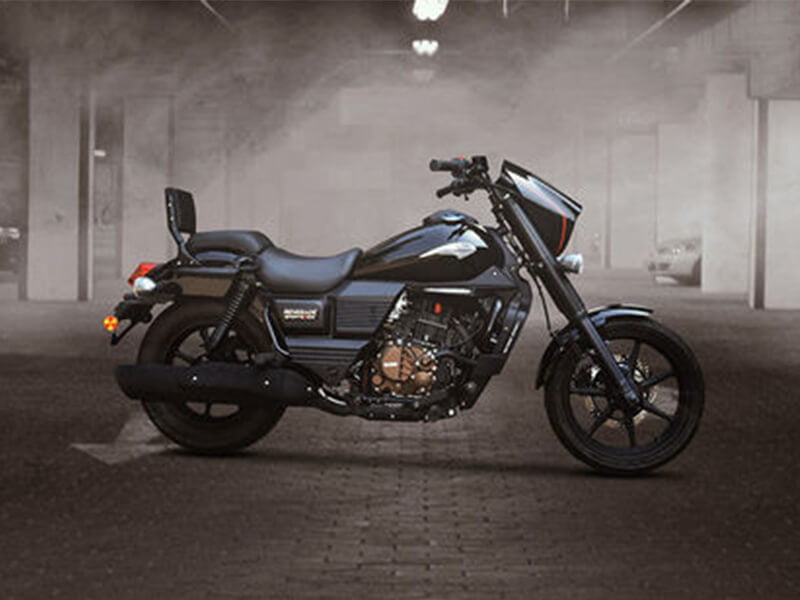 UM (United Motors)
UM, an American brand, sold in over 30+ countries worldwide. It has 3 manufacturing...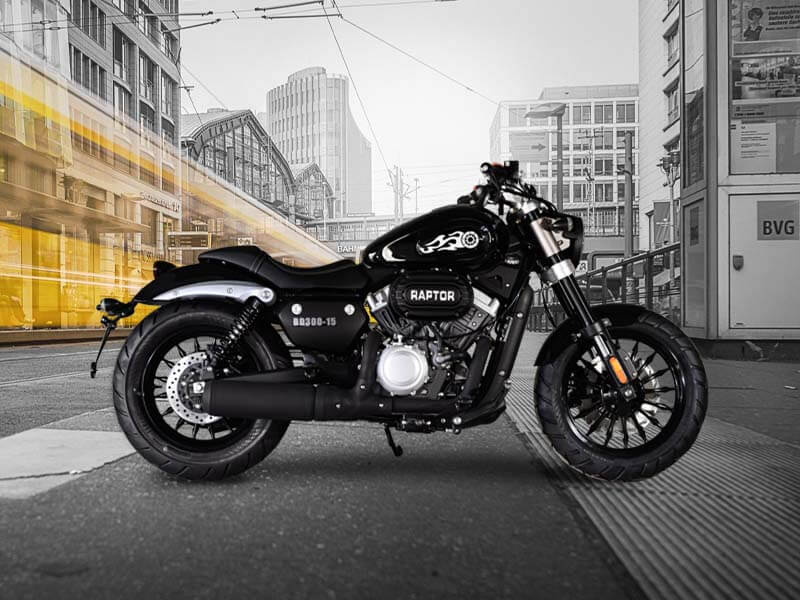 Overdrive
Overdrive, is a unique initiative in Pakistan to provide quality motorcycles from all over the world...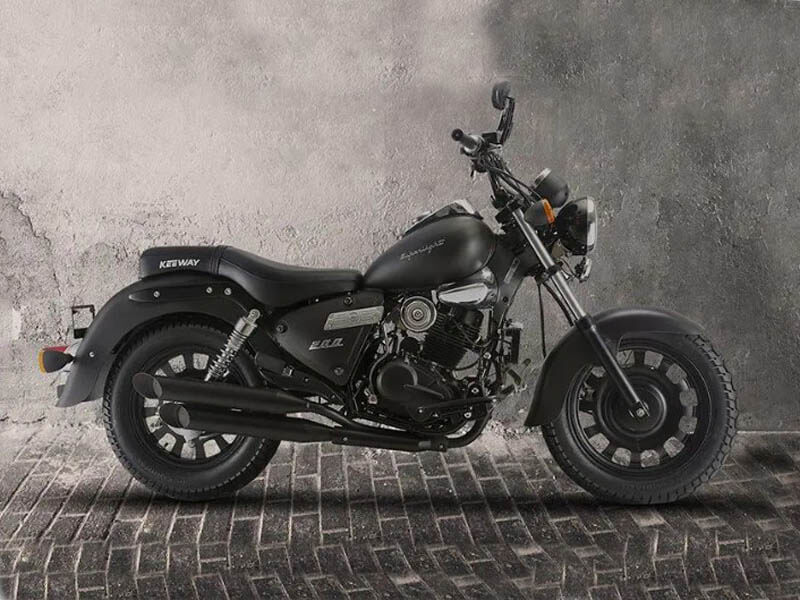 Keeway
Keeway, a Hungarian brand, sold in over 74 countries worldwide, is now one of the largest...

Hyosung
Founded in 1978 as a division of the Hyosung Group of industries, now KR Motors produce models...

All Accessories at rapid rides are from reputed brands all across the globe. We provide high quality accessories at the best prices in all over Pakistan including multiple cities that are Lahore, Karachi, and Islamabad.
We have the right bike for you because we offer a wide selection of bikes for different people and uses. We work in cooperation with the costumers and provide expert assistance in selecting the perfect bike for their desired purpose. All our bikes are Comfortable and safety is built into every bike we sell. All our bikes are guaranteed with the highest quality, longest life, and best resale value. We bring all the best accessories to go with your new motorbike. Our store is loaded with top-quality accessories and equipment such as helmets, muffler, gloves, and plenty of other goodies designed to help you enjoy riding. We offer a convenient and reliable service and all work is done according to plans and on schedule. We deal with all the motorcycles and products on a daily basis that must meet the demands of all roads in the world.
Spare Parts
Rapid Rides offering all types of bike spare parts buy online in Pakistan at reasonable price…
Our Dealer
As an important industry of Lifan Technology, Lifan Motors' products are exported to many countries…
Apply For Dealership
Featuring automobiles and motorcycles. Lifan products have been highly recognized by…
Our Workshop
Rapid Rides have highly professional trained mechanics for all sports bike repairing…
If you want to switch to imported bikes. This is the place to land. They not only gives you imported bike but also after sale services. Owner is very cooperative and helping. Unlike other bike importers in Pakistan then have owned their bikes and customers by giving quality after sale service. They have all spares available for bikes purchased from them.
A place meant for bike lovers and enthusiasts. I personally bought two bikes from them and have to say that they provide excellent service & care. Their owner Mr. Irfan is gentle and cooperative person. They have professional staff from mechanics to salesmen. I highly recommend Rapid Rides to all the bike lovers, enthusiasts & beginners.?
Great experience especially for motorcycle enthusiasts. Official dealer for Lifan , Benelli and many more.
Travel by Arslan
2022-05-18
Went there to see Lifan KPT 200. An amazing collections for riders and who love motorbikes. Helmets, jackets and all other accessories were available. They are importers of chines bikes, especially. They do deals both in new and used bikes.
I had a pleasant experience here. I went here with my friend for some information. The showroom is on the first floor and is kept clean and tidy. They mostle have Chinese bikes like Lifaan with engine size ranging from 150cc to 600-700cc. They also have a range of helmets, mostly LS2. The person there answered our questions regarding the bikes we were curious about, but he was lacking in knowledge in certain areas like tyre size and pressure. Overall, it was a good experience.
Hello all readers, i recently visited this store and bought a few things including leather gloves, a touring jacket, a magnetic tank bag and a pair of kevlar jeans. Undoubtedly this has been the most rewarding experience for my biking gear shopping not only in terms of value for money, quality and workmanship of the products (easily comparable to any international standard) but also the help i got in selecting the right gear... its a must visit !!!!
Different categories of various Companies Available here Lifan, Benelli, Um Renegade, Feugo Etc, Owner Sheikh Irfan Owsum Personality also treats wonderfully and the good mechanics also available almost they can fix any bike in all category.
Ubaid ur Rehman MUAVIA
2020-03-11
A place where you can find all kind of bike stuff. Which mean every thing about bike is there . Imported bikes in reasonable price. I mean to say a bike lover should be in love with here. And importantly you can find every kind of safety for bike travelers, Imported and branded helmets I was in love with. And a yamaha old bike was crazy we have a lot fun that day when we visited the store. Motorcycles Online Store in Pakistan
RapidRIdes is a one-stop motorbike shop. It deals in reputed brands across the globe. Lifan, Keeway, U.M are the most popular brands at RapidRides. Besides bikes, they take pride in providing after-sales services, Accessories, spare parts, safety gears, helmets, and all related biking products. In helmets, they have two international brands Origine, Italian, and Ls2 Spanish. These brands are world-renowned with ECE-approved certification. All helmets are unbreakable with scratch-less visors. RapidRides has a huge variety of accessories for all kinds of bikes. In Bags, they have Leather saddlebags, one saddle leather bag, two saddlebags, touring bags, fabric saddlebags.RapidRides has a variety of Magnetic tank bags, backpacks, leg pouches, waist bags. You name it and they have it.
Rapid Rides have a variety of dry batteries ranging from 5AH – 24-AH. Which suits mostly all bikes. Companies Include Inverex, Yuasa, and Power safe.
Motor Bike Security Alarms
They have bike security alarms of different varieties. Two-way security alarm, security alarm with vibration alert. Bike security alarm with car keys.
A variety of bike horns are available. Horns with led lights., loud base horns, shallow sound horns. In Mobile Holders they have a Metallic alloy mobile holder, ABS plastic mobile holder, mobile holder with changer, waterproof mobile holder.
We have all variety of timsun tires at our outlet. RapidRides take great pride in offering an unparalleled and secure riding experience through their products. With them, you join a family of qualified customers.
Motor Bike Performance Exhausts
They got universal exhausts for bikes. They come with all essential fittings. SC project, Akrapovic, two brothers, LEO Vince, M4 are some big brands available at Rapidrides.
Motor Bike Oil And Additives
They deal in AmsOil, kendall and kixx .They have chain cleaner, carburetor cleaner,coolant,octance booster chain cleaning brush and all related accessories.
Motor Bike Rare View Mirror
We have around, cool, triangle, big display, café racer, sports bike, touring bike mirrors available. All variety is just a click away.
Motor Bike Winker / Indicators
Metallic body, ABS plastic, led round, led BMW style, classic round, grill winkers for café racers all variety available at Rapid Rides.
From, headlight, touring lights back tail light, spot lights, led bar, and lights, they have all.
Round square high-quality metallic bike disc locks are available at Rapid rides
Rapid Rides have a huge variety of CE-approved safety gears for bikers. We have touring jackets, sports jackets, for summers/ winters. Body armours, lower/upper. Kevlar jeans, touring trousers. Winter/summer gloves, knee/elbow guards, face masks. All variety under one roof.
Sports bike grips, Touring bike grips, Street bike grips, heated grips, grips with led lights all variety available.